Warm waves lapping at your feet, cool sea breeze grazing your skin, and fine sand tickling your senses are just some of life's greatest adventure. Timeshare make this bit of paradise a dream come true to many. But with the many types out there, are point based timeshare worth it?
Timeshare points are all the rage nowadays. It trumps the traditional fixed and floating weeks options leaving holiday and/or vacation ownership more flexible and exciting. The unique flexibility to choose dates, destinations, season, and size of a unit is a welcoming consolation to an industry battered with bad reps one after another over the years. But how does it work and why it's deemed much better than its traditional counterpart?
How do points work on timeshare?
Timeshare points are deemed more flexible by its growing number of subscribers. Instead of the usual right to occupy a pre-determined week and unit size within a particular resort, a timeshare owner possesses annually alloted units (or points). Such points are not limited to be used in a pre-determined resort but rather in a range of resorts covering various accommodation types and sizes — and different times of the year, too!
This means that if you own timeshare points for say Wyndham or Marriot, you can use points to book a stay in their string of member resorts and can freely choose size and type of accommodations– on your choosen time of the year. When not in use, owners can "save" (accummulate) or "borrow" points from their annual allotment. So if you have an annual 100,000-point allocation, you can choose to use a 50,000 points worth of stay in a double-bedroom unit off any Marriot or Wyndham accredit resort in Florida and then, use the other 50,000 points elsewhere. If remaining 50,000 points won't be used, it can be saved and used on your next appointed holiday. Be reminded though that points are subject to availability.
Should I convert my timeshare to points?
So should converting to points a better idea for your timeshare agenda? Well, it depends. If you are one looking for more flexibility then, go for it. Your choice of timeshare ownership should be dependent on your plans of its usage. Timeshare points allow you to book shorter trips or use it for longer stays in various accommodations and locations, regardless of the season. Depending on your travel-vacation itinerary, this arrangement can make a lot of difference on your choice of ownership. Keep in mind though that the bigger your "points", the more lucrative it is for you.
Timeshare Points vs Week
To put it simple, timeshare weeks are often rigid and restrictive but guarantees a certain time of the year with the very exact accommodation stipulated in your contract. This is highly favored by those who want hassle-free right-on-the-dot vacation-travel itinerary. These are also highly favorable for those who have a penchant for a particular resort or location. On the other hand, timeshare points offer utmost flexibility. Simply choose time of the year, length of stay and any property within your timeshare resort developer's string of member establishments. Your choice, however, must be in accordance to points alloted to your timeshare ownership. In some resorts or clubs, timeshare points have different levels like Gold, Silver or Platinum.
So, are points based timeshare worth it? Well, it's a matter of personal choice. There are wide-ranging variety of timeshare resorts and developers out there with equally varied ownership types. Regardless, it is important to consider how you or your family plans to use it.
Summary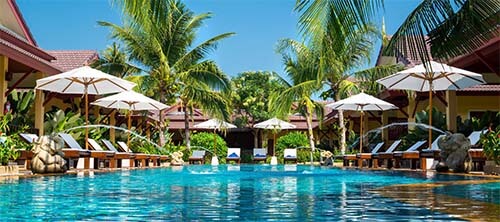 Article Name
Are Points Based Timeshare Worth It?
Description
Should you shift to a point-based timeshare? Check this out.
Author