Been asking yourself "Can I sell my Disney timeshare" over and over again? Quick answer – Yes! Any timeshare can be legally sold so long as the contract doesn't explicitly forbid it. Even Disney Vacation Club ownerships, which are always in demand, can be viable for a resale.
When you and your family have finally outgrown the majestic ambiance of Disney Vacation Club timeshare accommodations, selling this can be done legally. There are actually 2 standard options for you to pursue when selling timeshare:
Offer property back to the timeshare resort developer
Third-party timeshare resale broker
In the case of Disney, there is no buy-back program for any of its resort timeshare ownerships, points and so on. Regardless, most buy-back programs are also a tad disappointing as the resale value can be well below current market value. The most viable way to resale your timeshare property is via a third-party licensed resale broker. Process in selling a Disney timeshare via these brokers are more or less the same.
1. Get in touch with a third-party timeshare resale broker. It is important to identify and inform your broker on a timeshare contract's specifics such as home resort, year of use, points owned and its current status, and so on. Do make sure to give accurate data to allow a third-party broker to ensure smooth-sailing resale process.
2. A Timeshare resale broker will then, analyze data provided by the owner. With the current market demand as a basis, he or she will deliver advice to your end on the market value of your timeshare. Some brokers have their own in-house calculator to assess the market value of timeshare units. Others rely on changes in the market as a whole.
3. A listing agreement will be sent via email or registered mail once price had been agreed upon. You will be required to fill out the necessary information on the listing agreement form. Have it faxed or scanned then, emailed or sent via registered or certified mail.
4. Once points had been confirmed with Disney, final details of the pricing will most likely be discussed. Once everything's in order, such timeshare property can now be listed. Depending on your third-party broker, finding a buyer can be done in a month's time. Closing, however, can still be completed within 6 to 8 weeks. When it finally does close, a certified check will be sent to your end as net sales proceeds.
Note though that broker can charge from as low as 8.5 percent. It will also require around $150 as payment to Disney for time of closing. In most cases, reliable brokers do not ask for upfront fees or any charges thus, you won't be spending for anything when the contract is not yet sold.
How to sell my Disney Vacation Club points?
It is important to note that the Disney Vacation Club and its resort-affiliates do not offer a buy-back program. What you need to do is find a buyer yourself or list down your membership via a licensed and reliable real estate broker. Once the buyer is confirmed, a fully executed Contract for Sale to Disney Vacation Club should be submitted. This will then, be reviewed for at least 30days before the scheduled closing date. If you still have outstanding fees, dues or payments, Disney may waive the Right Of First Refusal (RoFR) pointing out that such dues must be paid in full at closing time. One sale goes through, it is imperative that you send a copy of the recorded documents to timeshare admin for processing. Once done, membership records will now be reflected on new owners.
How much can I rent my DVC points for?
Make your Disney trips more affordable and your timeshare acquires passive income by renting part or whole of your DVC points. According to past studies in the last 3 years or so, the average cost of renting out per point is around $15 per point. So if you have a 180-point contract, you can very well earn from it instead of letting it go to waste. In fact, renting part or full of your DVC points can help pay off annual dues and other fees.
Conclusion
The next time someone asks "Can I sell my Disney timeshare?", share the tips provided above on how to legally sell and transfer property to new owners. Or you may also suggest renting it out for passive income enough to compensate losses from maintenance fees, improvement costs, and what-have-you.
Summary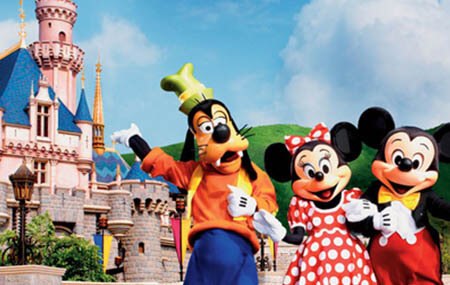 Article Name
Can I Sell My Disney Timeshare?
Description
Planning to get rid of a Disney timeshare? Here's how.
Author