Many timeshare owners always worry over expiry date of their points. But do timeshare points expire? Indeed, timeshare points have a stipulated expiry every end of its "use year". However, there are third-party exchange systems that extend their trading power from as little as 24 months to as long as 3 years.
Not everyone has the freedom to just jetty off somewhere fun and exciting year after year. Sometimes schedules can get too hectic that enjoying timeshare points can be a tad difficult. But if you can't go on a vacation for timeshare points for a particular use period, there's really no rush to arrange for their disposal– even when nearing the expiry date. This is even more so when your points are deeded as most timeshare management and resort developers tend to be more flexible in this regard. So if you are in a tight situation where timeshare points are about to expire, there are actually ways for you to manipulate them to your advantage.
Give it away. Got a family member getting married? How about as a birthday gift to a close friend? You won't worry about expiry anymore and can make someone's world totally lit.
Bank them. There are actually third-party systems that allow timeshare owners to save, extend or rollover their points beyond the stipulated expiration date. Some resort developers also offer this incentive as a legacy or loyalty program, or as a bonus perk. Wyndham, for instance, has "Points Deposit Features" allowing owners to bank their unused points for future use. These arrangements, however, may come with a nominal fee or certain limitations to using points.
Exchange System. There are long-standing exchange networks that specialize in extending timeshare points after the expiration date. Exchange group like RCI, Interval International or Dial-An-Exchange, for instance, may even allow you to use such points on various entities across the globe.
As Rewards. Before signing up for timeshare, ask for "rewards programs". Some known timeshare entities like Wyndham and Bluegreen allow the use of points for other travel-related expenses like a rental car, concerts and gigs, theme part tickets, and so on.
Cover for Maintenance Fees. Another good use of a timeshare point that's due to expire is by using it as cover for maintenance fees. While it may not cover the entire amount, it's far better than nothing at all.
Rent Out. Consider making it a money-making property. Rent out timeshare points to family and friends eager to go on vacation. You can also enroll it in various rental agencies for good measure.
The best way to know how you can make good use of timeshare points is to call up your resort developer. Each of them has different rules and regulations as well as timeframes about use year and points expiration protocol.
Deeded Timeshare vs Points
It is also important to note how points expiry can impact a deeded timeshare as well as points-based ones.
Deeded Timeshare. This timeshare property is owned outright by you. You can rent it out, put it on resale and can even be considered as a property which can be willed to heirs. Being a perpetual contract, it has no expiration date. There is also a so-called "deeded/points-based" timeshare. A perfect example is the Disney Vacation Club and the Hilton Grand Vacation Club. The concept is fundamentally the same– you own a deeded timeshare ownership in 1 location BUT with the option to use such ownership as points applicable to all its resort chains and affiliates.
Points-Based. A common arrangement these days among many timeshare clubs mushrooming in the market, Instead of weeks, your timeshare resort developer offers certain points which have to be consumed in a stipulated use year. Today, most points-based timeshares lean on timeshare trust programs for greater flexibility.
Do timeshare points expire? Yes. But there are many ways to go around such limitation. By knowing what timeshare property you have, what your resort developer offers to prolong the life of your points, and what reliable third-party "points-fixers" can offer, you can finally breathe a sigh of relief knowing that there's always a workable solution to make your timeshare property work to your advantage.
Summary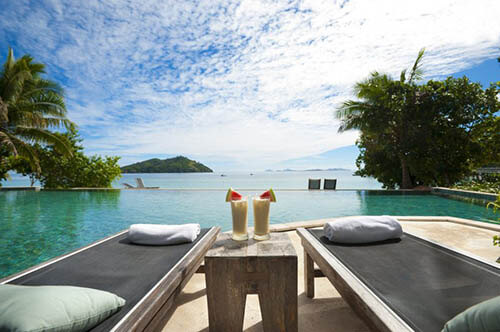 Article Name
Do Timeshare Points Expire?
Description
Worried over timeshare points nearing their expiry date. Find out how to make good use of them.
Author