So, you've been asking yourself — how much is my timeshare worth? Can I sell it a market pegged price? Is there a special calculator to compute a timeshare's resale value? Assessing a timeshare property's current value can be a tad difficult for owners looking to dispose of their property. Not only is the price going to pull down initial money invested, there are also a lot of variables to consider that may largely affect a timeshare property's resale value.

Current Market Value Analysis
First thing first– getting a timeshare current market value. How to do that? There are actually a lot of online tools nowadays that offer quick and free market analysis. These online portals have prepared forms duly programmed with responsive technology vis a vis various timeshare properties, developers, location, and so on. It's akin to using Trivago or Expedia or Booking.com when looking for the cheapest price of a hotel. In this platform, however, you'll be checking for the current, if not average, asking price for a particular property or resort. It is important to note though that reliable onilne market analysis forms do not require any classified details about your property nor any payment or fees when doing so.

Factors To Consider
As soon as current fair market value is verified for your timeshare property, the buck should not stop there. It is wise to expect a much lower price range than stipulated market price due to other variables– location, season, unit size, type of ownership, and the likes. To gain a clearer perspective on market valuation for timeshare properties, these factors must be taken into mind:

Location. The location of a timeshare property is often, the biggest clincher when figuring out its market value. A resort in Florida or Hawaii will most likely get as much attention as the one tucked somewhere in the hinterlands of Arizona. Tourist hotspots often enjoy higher demand and with that, a much higher value for a timeshare property on the resale market.

Location Details. Apart from the actual location of the property on a map, its physical location (or should we say "view") will also matter a lot. Ocean view, for instance, does not always mean oceanfront. A unit sitting a stone's throw away from the resort's shoreline will have a higher market value than the one sitting on top of a cliff. These small details can truly make a lot of difference when setting up a timeshare resale price.

Type of Ownership. As the years go by, the types of timeshare ownership also evolves. What used to be just a difference between fixed or floating, there are now flex week, fractionals, point system, and so on– all to address needs and demands of travelers. There really is no right or best type of ownership as it's a matter of personal preference.

Season. Then, there's a case of whether usage is biennial or annual. Most importantly, what season does your stay falls. High demand seasons always gather much better price in terms of valuation.

Unit Size. A single-bedroom unit price is always lower than that of a 2-bedroom or a 3-bedroom unit. Though current demand is often pegged to be high at 2-bedrooms.

Resort Details. Another important variable that comes into play when calculating timeshare resale value is the resort itself. Many timeshare properties affiliated with a popular resort brand often get big nods from prospective buyers. Along with that, resort amenities also add more weight to the equation.
Try to remember these aspects the next time you ask "How much is my timeshare worth". Though these factors cannot clearly predict a timeshare resale's future success, it can help a lot in carrying out fair and proper price valuation that you as an owner will be most willing to accept. As always, finding a better price will help ease one's chances for a resale and cut the time-consuming process of doing so.
Summary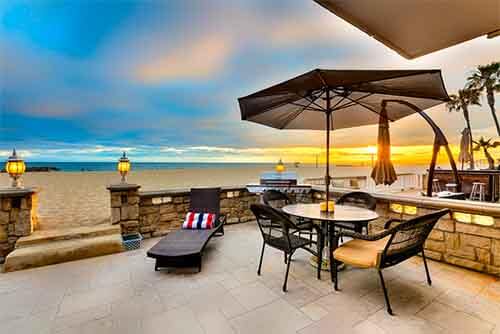 Article Name
How Much Is My Timeshare Worth
Description
Planning to sell a timeshare property? Here's a quick assessment on your timeshare's resale value.
Author