A quick online search on how to cancel a timeshare will land you to a myriad of lamentations online. There's just no shortage of complaints and reasons on why timeshare property owners want to get rid of such hefty financial obligation. What's supposed to be a lucrative "investment" turned out to be a stressful liability leading for many to do what you may have been doing now– looking for ways on how to cancel a timeshare contract in South Carolina.
5-Day Rescission Period
Before you go around calling a timeshare South Carolina hotline ranting about humungous fees which you have no intention of getting into, it is best to review legal stipulations and ramifications which directly applies in the State of South Carolina. Be wary that each state have a specific rescission (or cancellation) period and in South Carolina, that means within five (5) days with the following:
Contract signing date; with Sunday as 5th day as an exception
Upon receiving disclosure agreement
While Florida and other states have 10-day or 7-day rescission period, South Carolina offers a shorter 5-day grace period with the exception of Sunday. Said law covers all timeshare sales being done within and outside of the state, so long as property being sold is in South Carolina. Ergo, even when one signed a timeshare contract while vacationing in Mexico or Florida but property is in South Carolina, the law in the latter will prevail. Additionally, South Carolina law also stipulates right of a property owner to cancel a timeshare contract when availability is in conflict with what's written on contract or when a resort doesn't provide comparable accommodations. Keep in mind though that cancellation right may not be waived.
Warning! Be warned beforehand of "mailed" disclosure agreement. Before signing a contract wherever you maybe, always take time to read the fine print. You may be duped and 5-day grace period may have already been counted the moment you sign it. Ask questions.
How to Cancel A South Carolina Timeshare Contract
If within stipulated 5-day rescission period, your chances of canceling a timeshare contract can be high. Here's how to do it right.
1. Notify seller or timeshare management company of your decision to rescind said contract. Do this in writing by sending a certified or registered mail with return-receipt requested. According to state laws, notice of cancellation is stipulated to take effect on the postmarked date so long as notice had been duly served.
2. Add an email to the loop. If you happen to have the official email address or official email of timeshare manager, send one along with the certified mail. Make sure such email is set to deliver return-receipt notification.
3. Always make sure to include important information concerning your timeshare contract when sending notification to cancel. This includes:
Name of timeshare owner
Address, phone number, email address and other pertinent contact details
Description of timeshare property
Timeshare company
Date of purchase
Reason for rescinding contract
Do take note that fraudulent contract entry can also be a ground for cancellation even when beyond stipulated 5-day rescission period. Like say it's written on the contract that timeshare property is "investment" instead of as a vacation experience for personal use or enjoyment. False and misleading ads or any deceptive tactics that may induce such timeshare sale can be considered a violation of South Carolina's state laws. Try reaching out to a timeshare lawyer should you have any concerns not covered by state laws.
Summary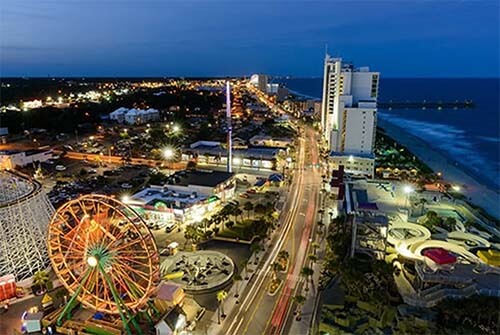 Article Name
How To Cancel A Timeshare Contract In South Carolina
Description
How much time do you get to cancel contract in South Carolina? Here's how to cancel a timeshare contract in South Carolina.
Author