One of the many who had fallen into the abyss of vacation clubs' false promises? You may have been enjoying the sunset off a tropical paradise and were approached by sweet talking sales specialists offering the best vacation packages to last you a lifetime. With such a magnificent scenery as backdrop and great free food accompanied with copious amounts of red wine or champagne, signing a hurriedly explained contract can happen. Then, you sober up in the morning only to realize such a stupendous decision! Well, welcome to the club—literally. Thousands of couples have been lured by these frauds and we're here to tell you how to cancel a vacation club contract.
Understanding Vacation Clubs
Before we go down to the nitty-gritty of canceling a vacation club contract, it is first essential to understand what the contract entails. For one—it's binding. This means whoever signed into that piece of paper is legally bound to the document. Whether you signed it under duress (if chugging champagne can be considered that), that's to be considered for later.
A vacation club program is akin to timeshare wherein you need to buy your way into the program with a stipulated initial price. Once contract is signed, you will be considered "enrolled" and can then, select from its plethora of resorts and accommodations. Some vacation clubs may even require you to pay annual maintenance or membership fees. The difference is that—you do not own a base week interval or you don't own anything such as the case of deeded timeshare. Length of vacation as well as location are basically dependent on the occupancy you've bought.
Vacation clubs are basically categorized into 3 groups—hotel and resort chain, condo or resort chains, and high-end ownership programs. Vacation allocation are usually linked to the chain of establishments under the umbrella of your contract. Hotel chain like Marriott, Disney and 4 Season, for instance, have vacation club programs for their loyal patrons. Such information can be found in the contract, too. Unlike timeshare, however, reselling or transferring a membership is much easier as interest therein are deemed transferrable.
Canceling A Vacation Club Contract
Now, back to the meat of the matter—how to cancel a vacation club contract? One, it is essential to read the fine print of the contract. Most, if not all, contracts include a "termination clause". Some call it dispute resolution, rescission period, and other legal mumbo-jumbo. If you are still within the contract's rescission period then, send a notice of termination. This can be sent via email and can be backed up with a phone call. The best recourse though is to send a registered mail or via a messenger service to prove that the other party got it.
Now, we all known that such contract is eligible for resale or transfer. Another feasible way to cancel a contract with your vacation club carrier is to sell or give it away. The safest way of selling is to transact with people you know like say friends or family members who are interested in buying one. If none, there are hundreds of resale websites and social media forums that can help you on this. You may also give it as a gift. Said contract is deemed transferrable anyway. If you have shelled out a lot of money, however, seeking out the assistance of a lawyer experienced in this arena will help greatly.
Getting lured into high pressure sales techniques of vacation club programs have put many in deep stress. Learning how to cancel a vacation club contract can be quite tricky though. Without a doubt, it will take some time before you get a refund out of your Visa card used in buying the program. But knowing about your rights and that you know there is a way out can be a good start to finally break free from such burden.
Summary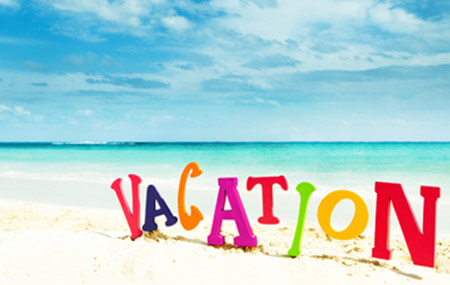 Article Name
How To Cancel A Vacation Club Contract
Description
Got into a quagmire over a night of oozing bubbly champagne? Here are sobering thoughts on how to cancel a vacation club contract.
Author