Some people doesn't believe timeshare to be a bad financial move– up until getting away to tropical paradise no longer appeals to them or when annual added costs start creeping in. Owning a timeshare, without a doubt, is a magical moment for globetrotters who want to enjoy a slice of paradise every now and then. But what happens when you simply don't want it anymore? Or when exorbitant fees put your finances in disarray? Is there really a way to get rid of a timeshare that's been paid off?
Full-Paid Timeshare Challenges
It's a known fact that people whose timeshare had been paid off are in a much better position than those still going through the process of settling long-term mortgages. The end term of paying for a timeshare mortgage is truly liberating and can give one's finances breathing space. But even when a timeshare has been fully paid, it would still make you pay for maintenance costs and subsequent fees. Repairs and improvements, for instance, will still be billed to you and other owners sharing the property. The clinch is that– the fewer owners sharing the property, the bigger the amount expected to pay. So, you decide to get rid of such ownership altogether. But how?
First Right Of Refusal
With a timeshare that's been paid off, many believe that ownership to such can be easily relinquished. One can transer it to a family member or donate it to charity. Some may even sell it off to a close friend, relative or work colleague under the guise of giving it away. Some decide to sell it off on auction sites like eBay or Craigslist, or even proceed to advertise the property in social media. Agreeable to many but may not be sensible if there's a provision on your contract for developers to have "first right of refusal". In essence, such provision allows your resort developer or timeshare management company to be given a priority above all others to buy it back. One can only relinquish it to another party when the developer shown no interest of buying it back.
Buy Back Program
If you're timeshare property's location is in demand and mortgage had been fully paid, some developers will consider you for their buy-back program. This is one of the easiest routes as it eases your way of getting rid of the burdens of ongoing bills, but at a steep price though. You will most probably be paid peanuts, one that will make your head go bonkers for such a low price considering the amount having been paid off. In essence, you're literally just signing it off to the developer back. Often, timeshare owners go this route thinking that it's the fastest way. In most cases, however, a resort developer or timeshare management company will send notice that buy-back programs are not part of their policy– and that's the time for you to choose which methods to use in getting rid of the property.
When To Call A Timeshare Attorney
When thinking of how to get rid of a timeshare that is paid off, talking to an experienced attorney specializing in timeshare or real estate may seem like a costly deal. It is not. Speaking to one will give you an idea on various legal and efficient options to release you from the burdens of a timeshare property. These experts can speak with the developer on your behalf and find a more lucrative deal, one that will lessen certain losses.
Summary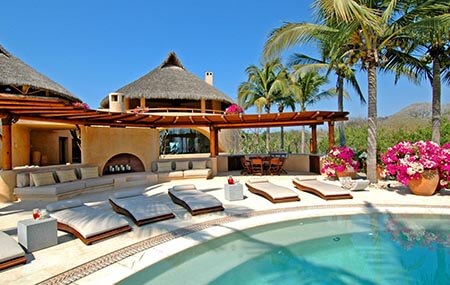 Article Name
How To Get Rid Of A Timeshare That's Been Paid Off
Description
Looking for an immediate release from a fully paid timeshare? Here's how to get rid of a timeshare that's been paid off.
Author