According to the chief brand officer of Wyndham destination Noah Brodsky, Timeshare is an amazing but hidden gem in travel history that not many people talk about.
In a podcast show he was asked regarding the split of Wyndham destination from the hotel company.
He answered that splitof the company which is now Wyndham destination was required to separate the world's largest timeshare and timeshare exchange company with the world's largest North American rental business. His focus after the split is on Wyndham destination. He mentioned "I am exclusively focused on vacations and that's the fun part of the business we are working in"
Here is what he had to say in the podcast show about his take on timeshare industry and why it is nice option for millennial families
"So I have been in my entire career in hotels for seasons and with Wyndham it's about just a year ago we moved in to timeshare and I had heard so many myths and things unknown about timeshare that I have discovered from being in the business.It's an amazing way to travel and there's a bunch of cool things in it.
First it's economical, second it gives traveler all of the things he want out of vacation that you don't get from a hotel like lots of room to spread out and most importantly it really gives you time to spend with the friend and family and go out for new places which today is really different and a lot of people don't know about that."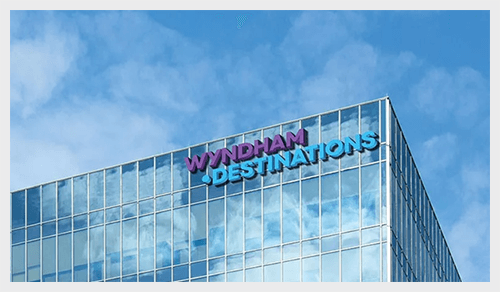 Noah Brodskyviewpoint regarding the fundamentals of timeshare and what is the financial commitment of timeshare
Today when you buy timeshare you buy a fixed week number and can go back with your family. All the timeshare company today shares points, so you buy these points and use it throughout the course of the year to go to different places around the country or exchange them in different travel options around the world.So time share purchase is economicalas it's not going to cost for buying other product and you own this lifetime vacations.
There is an ecosystem in the inter point system and based on what you have purchased you have various rights when booking properties. When buying properties, the cost of the property is going to be based on season and on the size of the suite that you want. So if you like to travel in the seasonal season you are going to get a lot more points for example New York in prime summer season
The redemption cost is about buying new points once you have used your points and you're in to the system you are able to use the points on a very fixed schedule you understand.
To learnmore on Why Timeshares Might Not Just Be For Your Parents, listen to the full conversation here