If you reading this, you probably already know about the timeshare exchange opportunity and looking for the best companies that provide an exchange.
It is a common experience that during their timeshare presentation, one promise is given by all companies that your timeshare will be easy to exchange, but this is easier said than done.
There are many exchange companies, but in this article, we will talk about the two largest – RCI and Interval International.
RCI (Resort Condominiums International): It is the most popular timeshare exchange company having over three million members around the world and about 4000 affiliated resorts.
II (Interval International): It is the second-largest timeshare exchange company with around two million members and about 2,500 affiliated resorts.
So which is the best Timeshare Exchange Company?
Frankly speaking, there is no one "best" timeshare exchange company. Because what works best for you may not work best for another person. It will depend on factors like where you want to go for a vacation and the trading power of the weeks you own.
So for RCI when you deposit a week they give you TPU (trading power units) or "points," depending on what type of RCI Acct. you have. You can use these TPU or points like currency to make exchanges. To know how many TPU or points you have to log in on to your RCI Acct.
Let's say for example – you have 30 points. This will mean you may exchange it for any other week RCI has in its inventory that requires 30 points or lower. So if you are looking forward to a Disney Vacation Club with your family and it requires 58, you will have to combine your weeks to be able to get one of their resorts. On the other hand, say you select a week in Orlando that only requires 19 points, you get the change back. Your leftover exchange credit will be 11.
With Interval International's "Deposit First Exchange" program, you can submit your week before you exchange which gives you a four-year travel window. With this you can travel up to two years before and after your designated week, allowing flexibility in time.
II also provides "Request First Exchanges" you can hold onto your existing week while you wait to confirm your desired exchange. With this program, you can request your week up to two years before your desired check-in date with this program.
Can I be a member of more than one Timeshare Exchange company?
As a timeshare owner, you have right to use service of any number of exchange companies to trade your vacation rental. It is up to you to decide with whom you want to deposit your vacation week. Some of these companies are free to join and have no annual subscription. So why limit yourself to just RCI or II?
Summary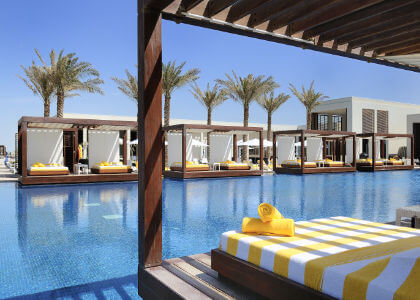 Article Name
Which Timeshare Exchange Company Is The Best?
Description
Looking for the best timeshare exchange company. Read to get your question answered.
Author