What is the best way to sell my timeshare?
There are quite a few options to sell a timeshare you no longer want. You can sell it directly to someone you know like a friend, work colleague or family member wanting to have one. It may also be advertised in a travel or real estate sites online or offline. Some even list it for sale on eBay or Craigslist. As to the best way to do it, it is important to check your timeshare contract. Some may need approval from the resort or, in some cases, may even be eligible for a developer's buy-back program.
Can I sell my timeshare on eBay? How?
Selling a timeshare on a consumer sale website like eBay is also acceptable. All you need to do is:
Register for an account on eBay.
Create a Seller's account.
Use the "Sell" button on eBay's seller page (or you may want to use its SuperLister timeshare listing tool which has a minimal charging fee in addition to eBay's fees.
Carefully choose an attractive advertising format.
Carefully and completely fill out important data on your online "Sell Your Item" form.
Add pictures of the property.
Submit and wait.
You may also want to get in touch with an eBay trading assistant who can do all these on your behalf.
Can I sell my timeshare points?
Yes. Timeshare points, like weekly interests, can be sold or exchanged. These points may even be redeemed for airline fare, car rentals, cruises, and other perks other than stay in the resort.
How can I sell timeshare on my own?
If you plant to re-sell a timeshare account on your own, you need to do the following:
Carefully run a title search to give potential buyers a sense of security that they're buying the real thing.
Acquire necessary proof of ownership from resort or developer or timeshare management company stating what you own as well as owe. Details of ownership must include the ff. — number of bedrooms and bathrooms, view type, fixed/floating week, season arrangement, usage frequency and so on. This is to assure potential buyers what they need to know without fearing for hidden costs or ugly surprises.
List timeshare in various online and offline media to widen your scope. Use local newspapers or handout fliers. Many opt to advertise in the real estate or vacation sections online and offline, too. Listing sites like eBay and Craigslist are also good platforms to try. So does social media.
Beware of SCAMMERS! Once listing has been published, calls from genuinely interested parties and scammers alike will be flooding your contact number and email. As a precaution, it is imperative that you do not give out information about your credit card or bank account and to never pay any upfront fees, whatsoever.
Offer some form of incentives. Free usage, for instance, is one effective way to lure interested buyers.
If you have no idea about how transfer to be done, seek out professional help to guarantee a sale.
Can timeshare ruin your credit?
Yes. If timeshare owner is not mindful enough of his or her obligations, such can adversely affect one's credit standing for years. Continually not paying annual maintenance fees, for instance, can lead to letter of demands or worst, legal actions leading to a 7-year adverse impact to your credit standing.
What happens when a timeshare is foreclosed on you?
A timeshare foreclosure can impact not just your credit standing but more so in obtaining another mortgage. It will also lead to denials in future loads or having to face high interest rates when applying for other forms of credits.
How can I donate my timeshare?
Timeshare donation is another relief strategy used by owners who want to get rid of the usual stress and headaches from managing the account. It can be given away to a family member or friend, a favored charity, or as in exchange of a tax deduction.
Can you really get out of a timeshare?
Yes, one can get out of timeshare but with one caveat– you will eventually lose money out of the initial investment done. A resort, developer or third-party buyer will eventually pay less than what you've invested for. Add to that the charges and other fees involving the sales process. If losing money, however, outweighs the migraine-inducing stress of managing your timeshare account year after year then, why not?
Summary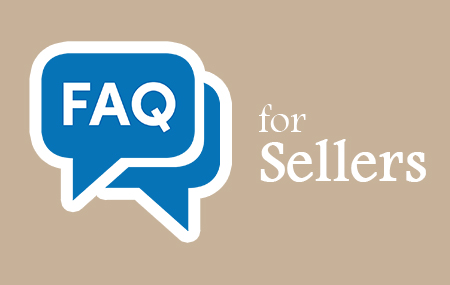 Article Name
Description
Learn the nitty-gritty of selling your timeshare with this FAQ sheet.
Author