Vacation offers a whole lot of benefits for the whole family. Apart from fun and enjoyment bonding with loved ones, going to a place with the sun on your face and sand on your feet will definitely bring huge health benefits. This makes buying a timeshare account perfect for families. When buying a timeshare, however, you'll be wondering whether to go the annual or biennial route. But what is biennial timeshare? How come it's being recommended by many?
Biennial Timeshare
Timeshares are often sold as either annual or biennial. Annual literally means yearly usage of one's timeshare account. Biennial, on the other hand, means "every other year" and is known to be less pricey than its annual counterpart. When you choose biennial, ownership will be determined according to odd or even years—and so does its maintenance fees. Biennial timeshare accounts give you the right to use resort time every other year. You will then, be assigned either odd or even years which will be stipulated on your contract or deed. You need to be careful though as it won't be reversed once purchase is completed.
Biennial Timeshare Maintenance Fee
When it comes to maintenance fees, biennial timeshare ownership will still be liable for it. Unlike annual ownership though, you only get to pay every other year or in accordance to your years of usage. In short, if your timeshare is biennial then, maintenance fees will also be biennial. Such maintenance fees will cover resort operation costs akin to having your car's or home's regular maintenance and repairs. It works like any homeowner's association fees—only paid off every other year.
Even Year Usage
Now that you are sold out with having a biennial timeshare, you need to also pick the year that you want to use such timeshare account. Even Year Usage, as the name implies, can be used in years ending in even number – 0, 2, 4, 6, 8. This means you get to use your timeshare from 2010 t0 2012, 2014, 2016, 2018, 2020, and so on. Most often, timeshare owners choose year arrangements in accordance to when they buy their account and how soon they may want to try it. If someone buys it on January 2010 and wants to use it soonest, choosing an even year usage is just right off the bat.
Odd Year Usage
Another arrangement for biennial timeshare ownership is odd year usage. Again, this type of year arrangement uses odd numbers as the name implies. This means the number 1-3-5-7-9. For example, odd year usage for biennial timeshare are 2011, 2013, 20015, 2017, 2019, 2021, and so on. As a whole, you can only use it for years with an odd number as the last digit.
You may be asking more than just "what is biennial timeshare?" though. So, what's the catch? Why many are choosing this type of arrangement? For one, this type of timeshare ownership is sold at a lower price than usual annual ownership. It also gives owners plenty of time for planning. Because quite frankly, vacations are expensive. A jaunt with the whole family to tropical paradise every other year will not deplete savings but still deliver lasting benefits.
Summary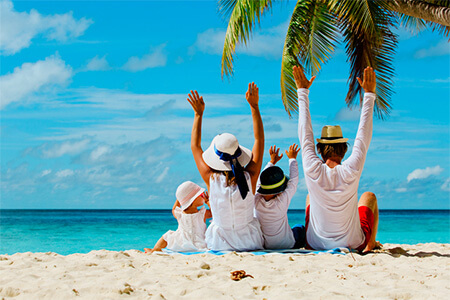 Article Name
What Is Biennial Timeshare?
Description
Buying a resale and want to know what is a biennial timeshare? Read on.
Author