Timeshare is an exciting option for avid jetsetters wanting to taste a slice of heaven every now and then. Some of these joint ownership vacation properties can offer the best accommodation possible– but not all of them though.
When all the excitement of getting away to a tropical paradise had waned down and maintenance as well as other costs come in, many owners scramble to get in touch with resale agencies or perhaps, learn how to sell a timeshare on eBay. But how to do that without being scammed ,or ,having to lose more money in the process?
1. Try to go over various timeshare properties being auctioned on eBay. Observe carefully how pictures, description, and other visuals are presented. You may want to focus on timeshare properties in your own location as well as those sharing the same features as yours. Which ones appeal to you and the buyers best?
2. Decide for a fair selling price. Expect that the price tag would definitely be lower than the initial investment as timeshare doesn't grow in equity. In fact, it will depreciate over time. To get more interest in eBay, check what's the ceiling price for timeshare properties at par with yours and start from there.
3. Read eBay's seller's guide for timeshare properties. Here you can learn how to sign up for a seller's account and gain access to various tools essential for a quick sale. A link is integrated to the link for you to learn how to set up a free account and list down a property. You can check it here.
4. Review all pictures before posting them. When you list a timeshare property on eBay, you will need to add pictures of the property. Try to be honest as possible to prevent complaints. Post timely pictures showing the overall concept of the property– rooms, bathrooms, views, amenities, and the likes. There are various formats for you choose from and see which one suits your property best. You can post them on your own or seek out the assistance of a trading assistant who can list the property on your behalf.
5. Check out eBay's "Superlister" tool. This tool works like Google AdSense. It allows your property to be pushed on the priority ladder making it stand out from the rest of timeshare property being auctioned. Be reminded that it comes with an added cost on top of the stipulated listing fee for timeshare.
6. Don't immediately transfer title without confirmation of the sale. Timeshare usually takes as little as 7 days to sell, but you can pick the duration of your auction when listing the property. Keep in mind that you also have to pay eBay when the sale goes through.
A Word Of Caution
Without a doubt, learning how to sell a timeshare on eBay is a lofty endeavor when you want to do a resale on your own. Aside from a vast audience, there are also selling guides dedicated to timeshare as well as trading aides to guide you with the process. A word of caution though, eBay is also a haven for predators. You must also understand that there are certain fees when entering as a seller for the auction site. Seller risks can also be quite high in this platform. So before deciding to go the eBay route, try checking out with your developer or resort company for any program that offers secured exit options.
Summary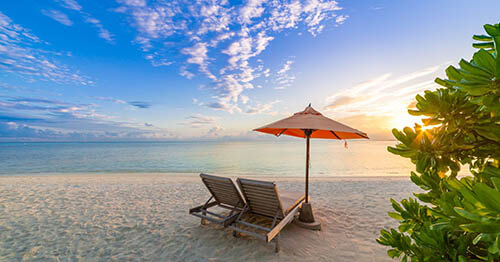 Article Name
How To Sell A Timeshare On eBay
Description
Trying to get rid of a timeshare? Here's how to sell a timeshare on eBay without any fuss.
Author