Wondering – "How to sell my timeshare without foreclosure?". People relinquishing their timeshare account is not uncommon these days. Tough times, and going on a vacation on top of having to pay for annual timeshare mortgage and maintenance fees can just add to the headaches of balancing your finances.
If you've stopped paying, however, your chosen resort developer may have to foreclose your ownership. Before that happens, there are actually ways for you to avoid one.
Foreclosure Woes
First things first, you can still lose your timeshare ownership even if it's fully paid for. That is, when you fail to uphold other legal obligations on the contract. Think: not paying maintenance fees. Not only will you be inundated with emails, phone calls and demand letters, your stress levels can soar high with such pressure. It is also important to know that foreclosure can have a huge impact on your credit rating. You would not want to have that huge blip on your financial standing particularly when you are doing business. Damage to your credit rating will take years to overturn thus, things can easily turn from worse to worst.
Sell Your Timeshare
For timeshare owners, facing foreclosure can be truly frustrating. Apart from the risk of tarnishing their good credit standing, it can also affect their overall financial standing with thousands of dollars gone in an instant. If you are not able to keep up with annual maintenance fees or any special assessments a resort developer requires, it may be high time to sell your timeshare.
Lucky for you, there are various ways to sell your timeshare legally. You can sell it directly to a family member, work colleague, or a friend whom you know has shown interest in buying one. This makes the most trustworthy sale as you can effectively have paper works laid out without any cinch. For many owners of timeshare with popular exposure or with desirable resort, auctioning a timeshare in Ebay, Craiglist or even in social media can also create a huge area of sales possibilities. Keep in mind though that resale price are often MUCH lower than your initial investment. So, be ready to be disappointed and set a fair price that can easily catch a potential buyer's attention.
But what if you still can't sell your timeshare ownership after much ado? Fret-not, there are other alternatives designed to effortlessly get rid of a timeshare ownership. You can donate it to a charitable institution or a foundation as a way for them to earn money or to offer week's use as freebies for a fundraiser events. If you want it fast and easy– post it as a giveaway on eBay or Craiglist or Facebook. The idea is to completely get rid of the ownership before next year's bill is due.
Remember these workable options mentioned above the next time you get to ask "How to sell my timeshare without foreclosure?". Selling a timeshare may not give back your initial investment, but will eventually get rid of the migraine-inducing problem of settling hefty fees year after year. Or you can simply be an upstanding citizen and donate your timeshare ownership to a charitable institution for its benefit. Either way, you can finally be free of any legal obligations and the financial woes such ownership brings.
Summary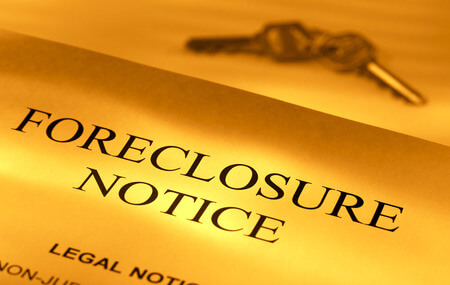 Article Name
How To Sell My Timeshare Without Foreclosure
Description
Can't keep up with annual maintenance fees? Here's a guide on how to sell timeshare without foreclosure.
Author