Can one really sell timeshare for free? Timeshare will most definitely be one of the priciest purchase you've done– and one that you'll most likely regret– in this lifetime.
Caught up in the heat of the moment while on vacation, one can easily fall prey to sales experts armed with magical glib of tongues that may even raise the dead. Sure, timeshare can be an exciting prospect when you have a steady vacation loop. But add up the additional costs like maintenance fees and you have one pricey property.
When a timeshare property is slowly sucking your finance chest dry then, it is time to find ways on how to sell it without spending more money. To get you started, here are ways on how to do it right.
Buy-Back Program. Sometimes called a timeshare deedback, this arrangement is indicated on your property's paperwork. Read the fine print on your contract carefully and see if there's a legal or low cost way to give it back to the timeshare management company or the resort developer. You can try calling the sales manager and haggle to double his/her commission. Though you are selling the property in a much lower price range than the initial investment, you'll finally be free from pricey annual fees.Downside: The sad thing about these so-called "buy-back programs" is this– most resort do not have this. Resort developers are only interested in pre-sales and no longer as dedicated when it comes to post-sales. This is even more so for timeshare properties that are not as popular.
Legal Remedy. If you are way beyond the stipulated rescission period, but felt that you've been duped by the very timeshare sales specialists then, using an attorney with expertise on this regards will be worth the trouble. Consumer rights protection is a serious legal remedy when it can be proven that your rights as a consumer had been violated. If you're told that the property will earn you money or that it's an income-generating investment, or that if you were incessantly being put under pressure for around 2 hours or more, or that you were not informed that timeshare can also be rented without you becoming a member or owner, or that there's a "perpetual clause" in your contract, and so on– then, you can sue the timeshare management company or the resort developer. Deceptive sales tactics run their gamut in timeshare and the laws have inherent stipulations that protect consumers from these madness.Downside: Specialized attorneys come with a hefty professional fee. You would need to find one that's experienced in this field, too. Additionally, you also need to gather evidence to ensure that you got all bases covered. It's a long shot, but one that will unshackle the heavy chains linking at your neck from all the headaches a timeshare property brings.
Go online. Another easy way of selling a timeshare for free is to run an ad online or to put on the auction block of say eBay or Craigslist. Try browsing through past as well as current auctions before signing up though. Observe carefully how sales prices run. Learning how to make appealing descriptions is a plus, too. The idea is to create a marketing plan that works best online.Downside: Don't just trust anyone you meet online. Scam artists may not only take your timeshare property, but also other critical aspects in your life. Be reminded not to give critical information unless the other person is duly verified.
Timeshare exit companies. Get in touch with a reliable timeshare exit company. Check out those who have BBB accreditation and ones that don't ask for upfront fees. Having a team of timeshare sale specialists working for you can be an easy way to get rid of your woes.Downside: Beware of scammers. They, too, are deeply rooted in timeshare resales. Some of them promise a quick sale, but that's never a guarantee. If you're asked for a credit card number– run. No one can guarantee a quick sale and giving your credit information will eventually bleed you out of precious money.
Without a doubt, timeshare also has its upside. But when it's becoming more of a burden than a blessing, the best way to go as early as now is to learn how to sell timeshare for free. Weigh in the options indicated above, and see what works best for you. Do remember that you also have other options to make good use of your timeshare. You can rent out or donate to a charitable institution. You may even have well-meaning family members who want to own one. Nevertheless, if you feel like timeshare is fast becoming a burden than a blessing then, let go and make sure to do it right.
Summary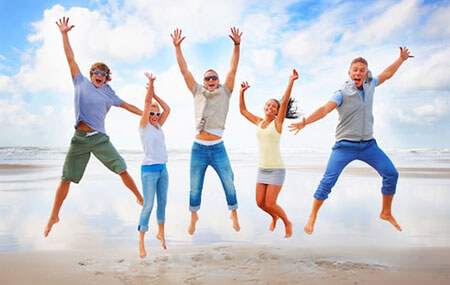 Article Name
How To Sell Timeshare For Free
Description
If you wish to know how to sell timeshare for free then, better check this out.
Author