Does your timeshare no longer hold its appeal due to the increasing cost of maintenance costs? When thinking of getting rid of a timeshare, a reliable exit team often comes to mind. But what is the average cost of a timeshare exit? How to save on such cost?
Timeshare Exit Team Average Cost
There really is no clear-cut answer as to the average cost of hiring a timeshare exit team to get rid of an account. On average, various timeshare exit agencies peg their services at around $4000. The actual cost, however, can only be pinpointed when one undergoes the so-called free assessment or consultation with a representative.
Each timeshare property, the resort developer and current situation of a property largely holds the key on crafting an estimate on how much it will cost.
Some of the notable variables in cost estimation for timeshare exit management services are the following:
Timeshare exit package.
After the initial consultation, a timeshare consultant will craft a workable plan suited to your property. He or she will present certain proposals or strategic plans on how to go about selling, transferring, donating, canceling or whatever decision you wish to take just to eliminate a timeshare contract. As always, the more complex strategies will require longer services and more attention to details. This somehow equates to higher costs.
Service Fees.
Some timeshare exit team do not offer "exit packages" but rather seek out service fees. They will outline standard services they offer to make one exit from a timeshare property and each service comes with a corresponding fee. Think service fees for sending a notification to resort, developer, another for processing documents like deeds and public records, service fees for connecting you with resale participants, and so on.
Flat Rate.
In some cases, a timeshare exit team may also offer a flat rate. Law firms specializing in timeshare exits, for instance, offer consumer protection benefits to their wards at a flat rate like say $4000– all-inclusive of legal documentation and processing.
Often overlooked, a reliable and accredited timeshare exit team can also have a huge impact on the cost of getting rid of a timeshare. When service testimonials are high and the success rate is backed with verifiable data, the cost can also be higher than so-so firms plying the timeshare exit market. Fret-not though as most reliable timeshare exit teams offer a 100 percent money-back guarantee.
How Timeshare Exit Team Works?
Reliable timeshare exit team are often manned by lawyers, specialists in real estate brokerage, sales and marketing experts, and the likes. The main aim of these exit teams is to protect consumers from unfair practices rampant in the timeshare industry.
While each timeshare owner has unique sets of needs and requirements, the process generally remains the same:
An initial consultation is done via phone call or live chat. Here, a consultant will ask a series of questions detailing your timeshare's profile.
A timeshare package will be sent over via an email or certified courier. Here, you will be asked to choose what type of services your account needs and how it will be done. Some exit firms craft customized service packages then, putting them into writing. Others may allow you to choose on your own.
Once a comprehensive service package has been signed or approved by you, consultant-in-charge of your timeshare account will list down documents needed for submission. This will be reviewed by its legal team and when everything is deemed complete, appropriate documentation will be done. This may mean transferring of a deed to a family member or a beneficiary, initiating a resale, canceling a timeshare contract, and so on. All course of actions done will eventually be aligned on what needs to be achieved in your request of eliminating a timeshare ownership.
Timeshare exit team send letter of demand to a corresponding timeshare resort. The demand letter will contain details in full on your intention to eliminate the contract. Included in the demand letter is your intention of how to go about the process of eliminating your contract– resale, transfer, donation, rescission, etc.
Timeshare company usually has 10 to 15 days to reply to a letter of demand. Upon receipt of the reply, timeshare exit team will notify you in writing. Note also that reliable exit teams regularly send out progress report to keep you updated.
The next time you get the itch of scratching a timeshare off your back, don't just ask what is a timeshare exit team average cost. More so, find time to go beyond the price tag and partner with a reliable firm that can offer the highest success rate in eliminating your timeshare contract. This way, you won't have to fall into the arms of schemers and fraudsters who only want to lynch easy money off your misfortune.
Summary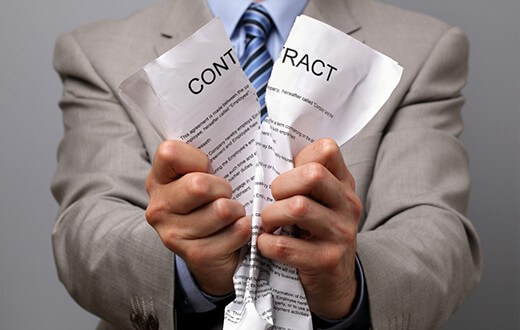 Article Name
What Is A Timeshare Exit Team Average Cost?
Description
Want to get out of a timeshare rut, but don't know what is a timeshare exit team average cost is? Read this.
Author