Timeshare offers the opportunity for you to have fun in some of the most coveted vacation hotspots on the planet via its exchange program. But how do timeshare exchange work?
Owning a timeshare property is an awesome way for families to have fun in their chosen vacation destination. Not only do these deeded properties have the right to use their own slot during their designated week, but they are also allowed to temporarily exchange or swap both date and location for a vacation opportunity elsewhere. A timeshare exchange is basically a one-time trade involving a swap of right-to-use to your property with another unit with equal or close to equal value of your own.
Understanding the Timeshare Exchange Program
There are various methods of engagement in a timeshare exchange program, but these steps are basically what needs to be done when planning to do a trade.
1. Verify what week and home resort you own. Keep in mind that ownership has its equivalent exchange value or trading power. In general, resorts that are deemed highly in-demand or most sought after during peak seasons will have more trading power or can bring in more exchange value than those that aren't. If timeshare ownership is tagged as "red season" or "platinum", trading power is high and widely coveted among many exchange programs.
2. Verify home resort's internal exchange program. Some resort chains like say Hilton and Marriot have their branded exchange programs allowing timeshare owners to exchange within their vast network of hotel and resort chains. Additionally, there are also subsidiaries of these resorts and vacation clubs like say Hilton-affiliated Club Intrawest that allows members access to its main company, The Hilton. These so-called internal exchange programs offer security and consistency of accommodation and services.
3. You may want to get engaged with a third-party timeshare exchange program. There are hundreds of players in the timeshare exchange market. One of the most popular is RCI. If you want something global, Dial-An-Exchange is another highly recommended platform. You need to enroll your timeshare and expect annual membership fees from these entities. The good thing is that you can use any of these exchange programs even when a member of another.
4. Once a third-party exchange company is established, it's time to make a selection. Pick a destination and resort that you desire then, bank your week to the subject exchange company. Do remember that some home resort may need to be notified first before you do this. Also, the process can be lengthy and may take months to find a perfect swap. If you want to get the best bang for your timeshare buck, you may want to start months before you plan to vacay. Remember to have a list of other resort options though as a back-up should your top choice doesn't come to be.
5. Always get your confirmation double checked with the exchange company. Do this before you do any travel arrangements. Also, it is deemed best to verify such from the resort where you are going to stay. This confirmation is as easy as checking if reservations had been done accurately.
Precautions
Don't expect a 1:1 trade option when it comes to exchanging timeshare week. Some resorts are tagged red season all-year round. Others may be blue or silver. You don't easily get a straight cut trade with an off-season in Poconos over an always-in-peak-season Florida.
So if you are a timeshare owner who's finally fed up with traveling to the same location over and over again, its high time to known how to do timeshare exchange work and how you can leverage your timeshare property's trading power. With the right timeshare exchange program, you can finally look forward to making new memories in various vacation hotspots all over the country– or maybe the globe.
Summary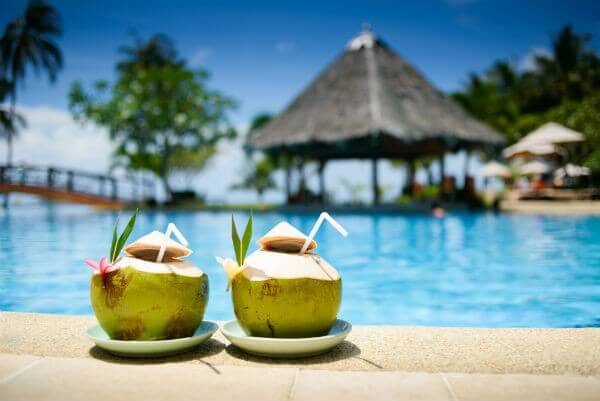 Article Name
How Do Timeshare Exchange Work?
Description
Want to taste paradise in various locations on the planet? Then, it's time to learn how do timeshare exchange work.
Author