Want to know how to cancel timeshare within 5 days? Or to be blunt about it– can such contract be actually cancelled? If you get into a timeshare agreement and have buyer's remorse within a stipulated rescission (cooling off) period then, it is best to act quickly.
Time is of essence when learning how to cancel timeshare within 5 days of rescission period. Procedures must be followed religiously as how it's succintly written down on your contract. Most consumer remorse happen when inking a deal out of a heavy sales pitch. Some people get on easily with their impulses signing a legally-binding timeshare contract without reading the fine print– only to find out the complexities of such deals a few days later. If it's within a stipulated rescission period then, one has to act quickly and must do things right.
Legal Intent to Cancel Timeshare
One has to learn rescission state laws on timeshare to be able to cancel one legally. Rescission laws, however, vary form state to state. Each state comes with a minimum number of days allowing timeshare owners to rescind or cancel their contract. Alabama, Colorado, and Nevada are just some of the states that allow 5 days rescission time frame. In all these, however, one has to follow certain procedures which usually require:
1. Cancel a timeshare contract in writing. Though some resort developers may not require a written document, it is best to still follow the same to guarantee cancellation within 5 days. Letter must include the following information:
Name of timeshare owner as it appears on the contract
Address, phone number and email address
Name of timeshare company
Description of timeshare
Date of purchase
2. State carefully the reason for writing. If it's about cancellation within rescission period, state it clearly on the body of your letter of intent. Example – "I am hereby requesting cancellation of my timeshare contract within stipulated rescission period." Legal documents like rescission request on timeshare must be explicitly stated on paper to get the message across in one go. Beating around the bush may only make the request invalid.
3. Delivery of cancellation letter is also of importance. It can be hand-delivered or via certified/registered mail. This will guarantee that letter is received duly by the intended.
The meat of the matter is to cancel within stipulated rescission period and to do the cancellation right. You can't just call a resort developer's customer service hotline or send an email showing your intent to cancel. These methods can be done as follow-up to the procedures enumerated above.
Post-Rescission Cancellation
Canceling timeshare within 5 days of rescission period can actually be done. But what if you only feel buyer's remorse long after stipulated rescission period in a certain state had expired? When there's question about accuracy of required disclosure or perhaps, validity of such contract then, by all means find a reliable timeshare lawyer to help you bring a lawsuit in court. Or you may want to simply sell, donate to charity or rent out the timeshare property. Whichever way you choose, getting out of timeshare requires patience and diligence as it can be complex and tough.
Summary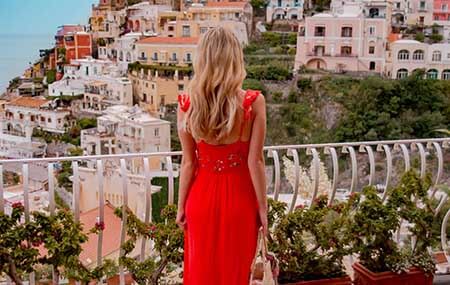 Article Name
How To Cancel Timeshare Within 5 Days
Description
Canceling a timeshare can actually be done if you act quickly and go through the right procedures. Here's how.
Author