Does timeshare make you feel suffocated? Want to get out from that rut but cancellation period has long been overdue? If you are one of the thousands who felt that timeshare has become more of a burden than a respite from daily grind then, the next big step is to learn how to cancel timeshare after rescission period. You will learn late that canceling can be a beast and even more so when cancellation period has passed. However, there are some tricks that can break your chains from such mistake. Before that though, it is important to point out the importance of rescission period.
Rescission Period
In various parts of the US and global communities across the globe, certain laws have been stipulated to protect consumers for engagements like a timeshare purchase. This is why legal entities will remind you to always take time to read the fine print of a timeshare contract prior to signing. Spotlight on– rescission period. So just how many days is the recession period to cancel a timeshare purchase? Well, it depends. Each state in the US has its own maximum limit allowing cancellation of timeshare. Hawaii and California, for instance, has 7 days while Colorado got only 5 days– same as Mexico. The idea is to get out when you're still within the grace period. Often, this is not the case.
No Guarantees
So, does third-party cancellation outfits being flashed online and on TV work? The truth is this– it all depends on the resort developer where the timeshare purchase was taken from. Rescinding your timeshare contract way beyond its stipulation cancellation period will ultimately put your patience to the test. It's going to be a fierce battle of will wherein developers and resort owners can be bullheaded.
So-called "experts" in rescinding timeshare often, offer little or no help. They usually advertise their services with utmost professionalism. Websites and toll-free lines will be put up for ease of reaching them. But still, no matter how gregarious they are, the ball still rests on the resort owner or developer. On hindsight, some may even be scamming after your money bag leaving you with more financial woes in the end.
Protected Cancellation
If you want to cancel a timeshare without falling unto scammers and cheap tricks then, adequate care must be done. The best option is to find another interested party willing to assume your contract. You need to understand though that you may still have to pay for the mortgage or loan owed, and this must also be discussed at length with the other party. Or you may go through a tried-and-tested resale market like a timeshare brokerage firm. Reliable ones often ask only of post-sale commission and with zero up-front fees. When there's misrepresentation, the best resort is to seek out legal assistance. Some may coerce you with exorbitant maintenance fees or interest rates or perhaps, frequency of usage. Buyers remorse can also be raised– and all these nitty-gritty about the law are best handled by lawyers specializing in timeshare and real estate legislation.
Without a doubt, learning how to cancel timeshare after rescission period without can be a daunting task. It requires patience and a wide net for research. While the best way is to go for a transfer or a resale, legal remedies are also available for those who want to do it within the bounds of the law. It may seem complicated at first, but with perseverance you will know that it can be done.
Summary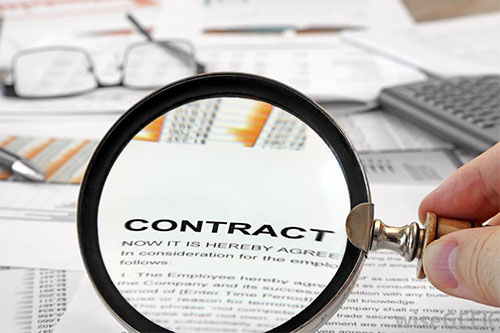 Article Name
How to Cancel Timeshare After Rescission Period
Description
Itching to get out of a timeshare rut? Here's how to cancel timeshare after rescission period.
Author