Many timeshare owners do not know that they can rent out their unused Timeshare weeks/points, and ensure that they are not simply going on paying maintenance fee during the years or time period they cannot travel.
Since you are reading this, it is likely that you have never rented your timeshare before. I hope that this quick guide shows you how to get it done and make your first and all future attempts successful!
Research and Decide How Much You will ask for Rent
One of the key factors in the successful renting of timeshare is to have a realistic price in your mind. It will make the entire process as stress-free with the increased possibility or chance to rent your vacation property in a timely manner. The best strategy to decide upon a price point is call resort directly and pretend as if you want to rent a unit for your use. Ask them to find a rental and what the rates are for the week that you have decided. They will be able to give you a $$ amount.
Check the Getaway or Bonus week inventory at II or RCI for the location and week you have planned to rent. In case there are such rental weeks available in same area as your resort, you may have trouble renting the week you have in mind even if it is a different resort. However, you will get a fair idea of the rental prices to help you set your price.
Once you have gathered as much data or evidence as you can on what similar weeks at your resort rents for, it is time to decide your rental price. You should take it into consideration that you don't have the same advertising clout that the resort and some other listings have. So if you really want to rent your week, price your rental below what others are asking for similar rentals. Some suggest to use your maintenance fee for fixing your renting price but if you want to be successful at renting that's not the most practical way to follow.
Tips About Advertising Your Rental
It's unlikely that you have months in advance to advertise your timeshare rental. To have less stress and communication as well as negotiating need with your potential renter you could simply place your unit or points at the price you have decided on online booking options and wait for a renter to confirm their reservation.
Do not pay an up-front fee except for a nominal $15-$30 if you are using the classified ad to list your week for rent.
Create a Professional Rental Agreement
One of the vital steps to rent your timeshare is utilizing a safe rental contract that will protect both you and the renter.
So after you have finalized your payment timeframes with your renter send him a rental agreement that includes renter and owner information, damage and additional mandatory fee information, payment amount and methods of payment, and written confirmation of rental transfer. Here's a sample rental agreement that you can customize for your use
Also be sure to ask for a documental proof of identity like copy of the renter's driver's license.
Happy Renting!
Summary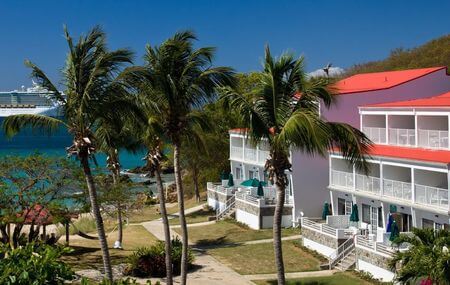 Article Name
How To Rent Your Timeshare To Offset Your Fees
Description
Yes you can reduce your yearly timeshare maintenance cost by renting your timeshare property. Read the guide to know how to go about it.
Author