Many timeshare owners find the the beginning of the year a bane to their financial existence. Apart from the usual credit card bills, annual timeshare maintenance fees also crop up at this time. But is there a way to get out of paying such migraine-inducing fees? Most timeshare maintenance fees are usually sent out in the beginning of the year, as indicated on a contract. The best route to get out of it is this: selling a timeshare contract.
The only way to get out of a timeshare maintenance fee is, of course, to eliminate being bound to the contract itself. One way is to re-sell your share to the resort or developer or via a third-party negotiator or to give it away. While you are bound to a timeshare contract, so do the annual maintenance fees along with other legal obligations stipulated on your contract. The moment you get rid of your timeshare contract, such fees will also be removed from your system.
What Happens if I Don't Pay Maintenance Fees for a Timeshare?
On hindsight, serious repercussions can be expected when you missed out on your timeshare maintenance fees. Used mainly as part of a resort's daily operation maintenance, such fees are deemed a vital element in a timeshare contract. Resort companies and/or developers will squeeze out every legal remedies stipulated in a contract to ensure that owners like you will strictly follow payment schedule– if not, these undue consequences can ultimately befall you.
Interest and Late Fees. Every timeshare contract has a stipulation on maintenance fees payment. Schedule of payment is usually stated clearly on the contract along with a grace period for late payment. When payment is late, the timeshare company will call to inform you of the delay as well as to demand payment. Some companies also send email or certain forms of notifications to remind of your past-due. With payment delays, your account will also incur charges for late payment including interest which will add more to your dilemma.
Collection Companies. A timeshare management company relies on collection companies when sending emails, regular mail, phone calls and other forms of notifications fail. This is either in-house or, in most cases, via third-party agency who has more resources and technical know-how to force payment. They will offer settlement options and other remedies. When not heeded accordingly, these collection companies can cause a huge dent on your credit report. Such entry on your credit standing can be present up to 5 to 7 years leaving you with more issues later on.
Court/Legal Actions. When worse comes to worst, the timeshare management company can also file a lawsuit against you in the local court near you. Court hearings on your past due bills will be brought up and you need to defend yourself. You will need a lawyer to defend you and if judgment is awarded in favor of the timeshare company then, this will also mean additional expenses like a bank levy or garnishment of wages. Such will also appear in your credit report.
Foreclosure. Deeded timeshares, on the other hand, are considered real estate property but with maintenance fees part and parcel of the purchase contract. Consistent failure in paying maintenance fees or non-payment will eventually lead to foreclosure of the property. The timeshare company will then, have the right to sell it via auction.
All in all, learning how to get out of paying your timeshare maintenance fees must be done accordingly. You can't just delay payment or stop paying such fees altogether as this can lead to drastic circumstances. Instead, find a way to sell, re-sell, or transfer your timeshare contract so you can be done with the annual financial headache of paying maintenance fees to something you no longer have any interest of using. With this, you can also be freed from the listed devastating circumstances above.
Summary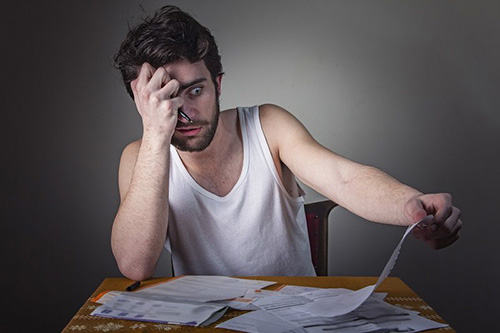 Article Name
How To Get Out of Paying Your Timeshare Maintenance Fees?
Description
Annual migraine-inducing fees to attend to? Learn how to get out of paying your timeshare maintenance fees.
Author