They say that the only things certain in this lifetime are death and taxes. Then, timeshare happens.
So, what happens to a timeshare if the owner dies? Quick answer– passed on to beneficiaries or next-of-kin unless contested or proven otherwise.
To many vacation-loving individuals, timeshare offers the perfect opportunity to have that guaranteed accomodation in a place you love the most. Considered to be a cheaper alternative than buying a vacation home, what these owners tend to forget are the subsequent responsibilities and risks that come with the ownership– particularly during an untimely death.
Can You Be Forced To Inherit A Timeshare?
As a beneficiary to an estate, you are most likely to inherit a timeshare property (as part of the deceased person's estate). Like other legally binding contracts, most timeshare contain such agreement in its perpetuity clause. This particular clause often stipulates an owner to be held liable in paying associated fees and/or costs of owning one for the rest of his/her life. When timeshare owner dies, such property becomes part of the estate and subsequent obligations will also be inherited by the next of kin or a designated beneficiary, often a spouse or a child.
What happens to a probate?
Being a legally-binding contract, such stipulation can be enforced. A probate will most likely be done beforehand. That is, a legal process to determine the owners of a property. This may take months, but as the law implies, most inheritance are enforceable particularly when entities had been written down as beneficiaries to the will of the deceased or more so, to the timeshare contract. To many, this inheritance can mean a nightmare as it means added financial obligation.
How Do I Refuse A Timeshare Inheritance?
Dealing with a loved one's passing can be a heavy burden to take. But if you are the next-of-kin or deemed a legal beneficiary of the deceased, it is imperative that you read the timeshare contract immediately. This will help prevent any penalties or costly legal recourse in case of breach of contract or pertinent late fees.
If you have every reason to refuse a timeshare inheritance, the best course of action is to consult a lawyer. Often, timeshare perpetuity clause are aligned to inheritance laws in a particular state thus, making whatever stipulation enforceable. Keep in mind though that timeshare contracts can be complex and add to that inheritance laws which can vary from one state to another. By consulting a lawyer, one can avoid unnecessary mistakes which may cost you more in the process.
Can a disclaimer document be used to decline inheritance?
The question is– can a timeshare inheritance be declined? Yes. A disclaimer document can be issued by you with the help of a lawyer. When denied, such property can be foreclosed and any form of debt will eventually be paid by the deceased person's estate assets. This will help safeguard heirs from suffering credit damage. If there are no liquid assets to compensate debt due by such timeshare property, you can also choose to transfer or sell– both are also subject to stipulations on the contract.
A timeshare inheritance can be an expensive burden to leave behind to loved ones. For owners, you may want to opt that out from the contract before signing up to prevent loved ones from sufffering the burden later on. As a beneficiary or next-of-kin, you may want to carefully perform a contract review. Being a legally-binding contract, seeking legal counsel should be a priority to avoid any financial turmoil.
Summary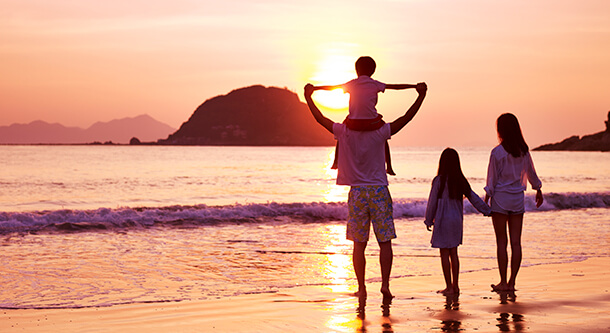 Article Name
What Happens To A Timeshare If The Owner Dies?
Description
Be ready for the inevitable. Learn what happens to a timeshare if the owner dies.
Author